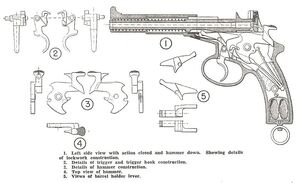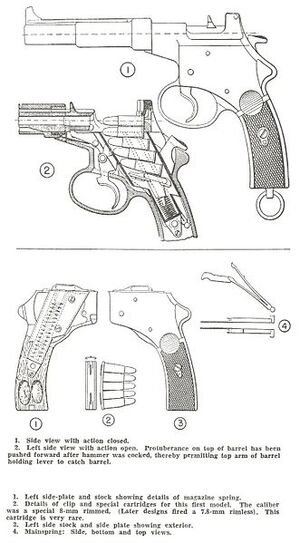 Blow-forward is a firearm operation where the barrel is virtually the only moving part of the weapon that is forced forward against a spring by the cartridge pressure and friction of the projectile against the rifling. The first weapon to use this operation was the Steyr Mannlicher M1894 pistol of Austro-Hungarian origin, followed by the Schwarzlose Model 1908, Hino Komuro M1908 Pistol, Mk 20 Mod 0 40mm automatic grenade launcher, the Special Operations Weapon, and the Pancor Jackhammer, the last known weapon to use this operation. The first rifle to use such an action was the experimental SIG AK53 battle rifle.
References
Edit
Ad blocker interference detected!
Wikia is a free-to-use site that makes money from advertising. We have a modified experience for viewers using ad blockers

Wikia is not accessible if you've made further modifications. Remove the custom ad blocker rule(s) and the page will load as expected.